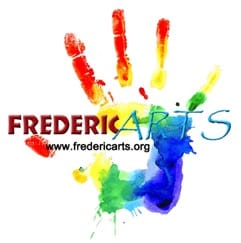 Gather your friends, bring your most comfy chair, enjoy the pizza, and swing to live music on the lawn.
The Raise the Roof Monthly Concert Series showcases local musical talent and encourages freewill donations to the Frederic Arts Center Building Projects Fund for facility improvements including a fully accessible space for arts education, expression, and enjoyment.
The mission of Frederic Arts is to create artistic opportunities and preserve the cultural fabric of our community through educational events and programs. Visit the Frederic Arts Center on Facebook for more information.
Frederic Arts is a registered nonprofit organization that welcomes new members and supporters. More information can be found at fredericarts.org.
Join Us
Frederic Arts Center's Raise the Room
Thursday, July 27, 2023
Free. Open to all.
No tickets are required.
Location
Frederic Arts Center
310 Lake Ave South
Frederic, WI
(715) 431-0209
info.fredericarts@gmail.com